Top 5 advantages of smart home door locks in Madison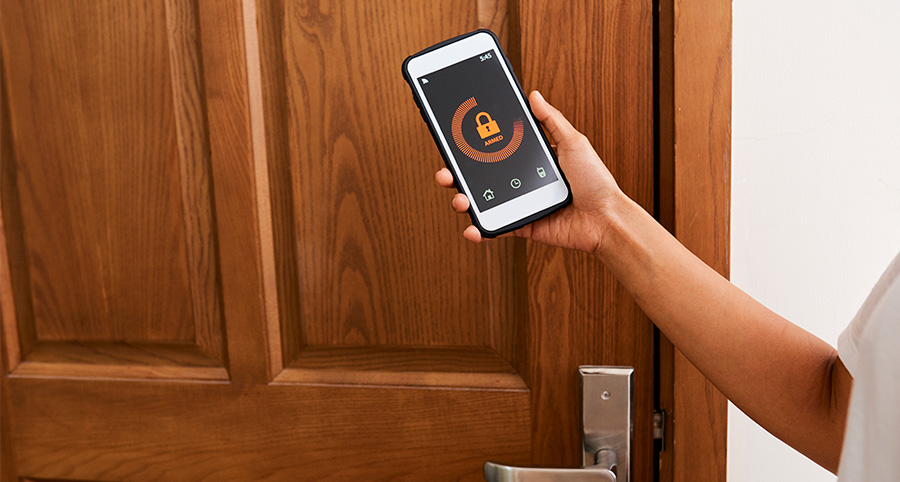 Can you recall when the simplest way to provide a neighbor access to your house was to place a backup key beneath the welcome mat or partially hidden within a flower pot? There's a much more secure means to accomplish this now. Smart home door locks in Madison will not only provide effortless entry to anyone you want to let in, but they will also bring a new level of protection and simplicity to your everyday life. Explore our top five advantages of these helpful tools.
No. 1 - Enhanced protection for your property
Placing a key beneath your entry mat isn't the best idea as it leads to an unnecessary security risk. Smart home door locks afford the ability to get rid of traditional keys entirely. Along with access without physical keys, these devices improve security in a range of ways as you are able to:
Program them to lock automatically following a particular amount of time once they've been opened.
Program them to lock at specified hours, like when you're going to bed.
Inspect the app on your smartphone to determine if the entrance is secured. If it isn't, you are able to lock it from a distance.
No. 2 - Smart home door locks in Madison make your life easier
Would you like to avoid searching for a key when you're holding a bunch of groceries? This won't be an issue with smart door locks. A simple press of your mobile device will have the door unlocked and ready for entry. Even though features can be different, numerous models provide convenience through:
Operation through vocal commands and smart speakers. Need to open the door when you're in the middle of something? Simply vocalize a command to your Google or Amazon speaker.
No. 3 - Customize codes for those who need access
One of the great things about the majority of smart front door locks in Madison is that you aren't limited to using a single code for your keypad. Instead, you may create customized passcodes for individuals who need access, including your spouse, children, close friends, and relatives. You could even set short-term PINs or ones that can only be used at particular times. For example, if your cleaning service arrives between 12 p.m. and 2 p.m. on Thursdays, you have the ability to program a code for those hours.
No. 4 - Get notifications whenever someone enters
This goes hand-in-hand with setting custom PINs, but it's worth a mention. Not only can you customize codes, but you may also see who is entering them and when. Did your teen return to the house unexpectedly during the day? You even have the opportunity to get alerts through your smartphone security app. That way, you'll be immediately alerted whenever a person enters.
No. 5 - Incorporate with other tools in your Madison home security system
Whenever you have home automation integrated into your security system, you are able to add comfort and protection by having tools work together. For instance, you can arrange for your foyer light to turn on when the door lock is engaged. In addition, you could have the doors automatically unlock whenever a smoke alarm is triggered, facilitating your exit. You may personalize your home's protection in seemingly countless ways.
Request smart home door locks in Madison from Vivint
Why not bring a bit more convenience and protection to your life? Order smart home door locks in Madison as an element of your extensive home security from Vivint. You'll appreciate the benefits such as access from anywhere, whole-home integration, and the opportunity to assign custom codes. Call (608) 470-6808 today or complete our convenient form to begin.
Areas Served Around Madison By Smart Security Specialists Your Local Vivint Authorized Dealer